The difference between a landing page and a website is kind of like the difference between a book cover and a book. The goal of the former is meant to entice people in, while the latter is meant to tell the whole story.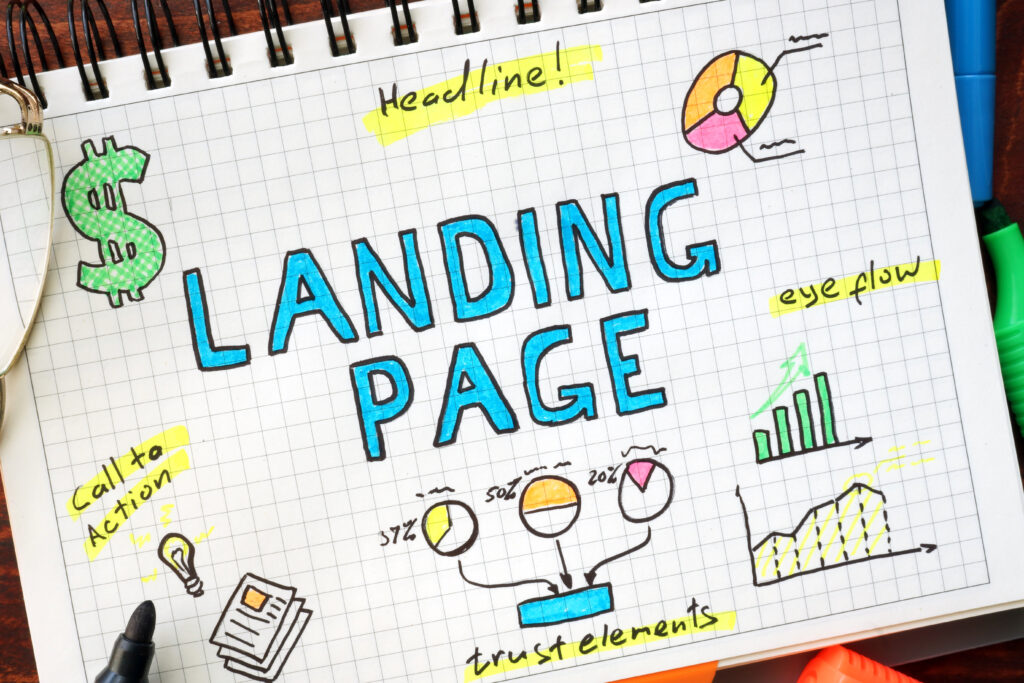 A landing page is where a visitor "lands" after clicking on a link in social media, email or paid search campaign. The goal of a landing page is to coax a visitor to take action by signing up for a newsletter, purchasing a product or it may be to simply gather leads. There is minimal distraction on the page.
A landing page provides a visitor with a clear and actionable next step. It is focused on one thing. A landing page can stand alone. It does not have to be connected to a website.
Websites are designed to encourage visitors to explore the different sections of your site. There are pages that explain what your business does, the products and services you offer, your markets, your capabilities and equipment, and a blog/news section. There are usually a lot of links, buttons and navigation for visitors to take various actions.
The goal of a website is to encourage visitors to browse. A visitor to a website has many options. A website helps a company to build its brand. It isn't simply there to have a visitor make a purchase or take some other action.
The audience for a website is anyone with a general interest in your business. They might not be looking to make a purchase now, they are just interested in learning more about certain companies. A landing page has a targeted audience of someone who knows what they need and are looking for a solution now.
Because a landing page is a single page and is focused, it's much easier to test different pages to see which have the best results and conversion rates. Website are more complex and harder to change and test different things.
So the answer of whether you need a landing page or a website depends on what you are trying to accomplish and whether you have the time and resources to build a successful website. For many, the answer could be that you need both a website to tell people about your business and a landing pages for your marketing campaign.
Remember, though, each serves different purposes with different goals and different audiences.
If you need help with your website or are interested in increasing your sales and building your brand through digital marketing, you should contact Dojo Creative.