In many ways, the choice your business makes on how to host a website is just as important as the website, itself. Every website on the internet has a 'host' or provider of services to make your website data available to the world's internet users. The best website hosting services ensure users can access your site quickly and safely, with as little down-time as possible.
Whereas good hosting is essential for your business's online success, bad website hosting can disrupt the effectiveness of your website. Paying a lot for a host doesn't necessarily mean you get better-quality service. And, on the other hand, mass-hosting providers, like Hostgator and BlueHost might be under-charging for low-quality service.
So, how do you know a good web host from a bad one? Learn what matters when you're choosing a hosting provider, why it matters for your website, and what you should be getting for your money. And, see how to break-down website hosting into three easy pieces that help you understand what your host is providing.
How to Host a Website for Business: Everything You Need to Know
If you want to know how to host a website, it comes down to three things: the domain, the hosting provider, and your hosting plan. Web hosting providers store your website data on servers that make it available to users on the internet. So, when someone types your website's domain name into a browser's URL search bar, your host fulfills the data request.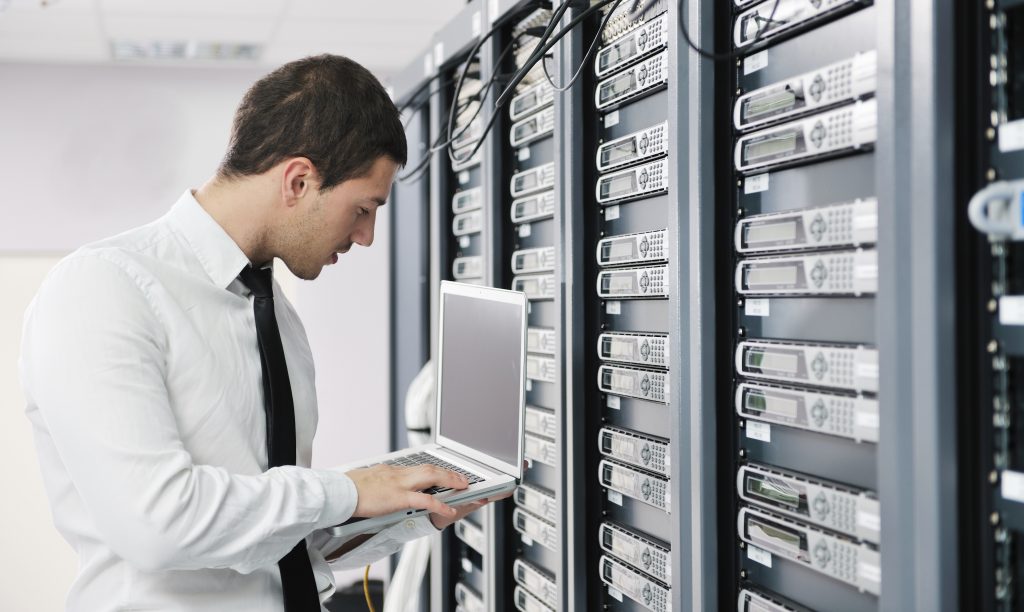 When you think about it like that, your web host is performing a pretty important function. Without a host, no one can access your website – like a mailing address without a mailbox. In essence, hosting is as important to your website, as your home's foundation is to its ability to stand. You might have a beautiful home, but it's not much good if the foundation is weak and the house falls over.
So, your web host must be providing you with high-quality hosting services. But, how do you know if you are getting what you need? Start by breaking down the basic functions of how to host a website into the domain, the provider, and the plan.
What Does a Web Host Do?
It all starts with your website's domain name. A web host acts as the messenger between the data of your website, and the requests by users to access it. So, when users are having a problem accessing your website, it all comes down to the servers on which your website's data resides – with your web host.
A host server stores your website's data and provides the resources needed to fulfill your domain's incoming data requests. And, the more data requests that come in, the more resources are needed to fulfill them. Per the resources demanded by your level of website traffic, most providers offer several levels of plans from which to choose. But, no matter the plan, providers are responsible for maintaining the security integrity of the server on which your website data is stored.
What Services Matter Most from Your Website Host?
There are a few crucial functions when it comes to the services a website host provides. And, the quality of a host can be assessed in part by looking at some standard metrics, like the average site uptime, downtime, and speed. Most hosting providers make this information available, and it is a red flag if they don't.
Every website eventually requires maintenance that requires it to go down for a short period. Websites can also go down when resources are spread too thin and the host server can't handle the number of incoming data requests. General maintenance and server upkeep equates to downtime for your website, while the average uptime also figures into unexpected server downs.
Over 30-days, an average uptime of 99% means that about 7-hours of downtime can be expected. If the average uptime is 99.99%, that means you can expect around 4-minutes a month of downtime. For an E-commerce website, the difference in lost revenue, between seven hours and four minutes can equate to hundreds or thousands of dollars.
Apart from downtime, your host is responsible for ensuring that requests for the data of your website are being fulfilled in 200-milliseconds (ms) or less. If it takes longer than that for your website to complete a request it can negatively affect your website's bounce-rate and Search Engine Optimization (SEO).
How Strong is Their Security and How Do They Ensure It?
After the state-funded Russian hack of SolarWinds and the recent state-funded North Korean attack on Pfitzer, it is all too obvious how important strong security is in 2021. And, as the foundation of your website's access point to the internet, your website host is a choke point for breaching your website's administrative safeguards. So, make sure your host performs daily backups and provides SSL authentication.
Performing daily server data backups ensures that assets are not permanently lost in the event of a server malfunction or data breach. An SSL certificate verifies the identity of your website for users and encrypts the data being transferred to keep it out of the hands of bad actors. And, look for a host that uses a malware scanner and firewall to make sure malicious programs can't make their way into the server's data storage.
These are the tools a website host uses to effectively, reliably, and securely make your website accessible to internet users from all over the world. Finally, get a host that offers one-on-one in-house customer service so that any issues are addressed and resolved as effectively and expediently as possible. Talk to an associate to find out how to host a website for your business that serves to accomplish the business goals of your online presence.